The Great Escape
Joshua  | Oct.2017
1653 Words, 9 Minutes
Days disappear, one after the next. How do they go so fast? How many of them even matter? The voice of reason beckons you to seize a greater moment; "You don't live forever. Life is fragile. You know this… So stop, think. Don't let apathy and pride swallow the little time you have. You must fight."

Most honest people would admit the life they live, is really not what they dreamed about when they were kids. Somewhere along the line, things changed. Circumstance and suffering can scramble your life and leave you floating in indifference. No one sees the pain we carry inside but at times it can be crippling. My friend, please listen. There is an understanding for all things if you will be open. I have worked very hard to save the money to be able to share this with you. There is something greater for you and I than just random existence.
Social media dominates this culture with superficial nonsense while the endless blabbing on TV pushes hype, but has no substance. Can you see the madness in it all?
To me, it is quite absurd to think of huddling into a building on Sunday morning and giving money to some pompous pastor and thinking you are going "get" God in return. But this is what the majority actually do. Bear with me here.
God want's to come to you, to heal any wounds of hurt and forgive all mistakes and sin, but you must be willing expend some effort.
From a young age, we have been influenced to think a certain way. We naturally fear what others think and often compromise our heart-mode and mold to what they want us to be. This is a fact. But you have to decide like I did if you will let this determine your life.
Society has built its priorities in the minds of the majority like "prison walls". They keep you trapped into a certain thinking with the iron bars of insecurity, comfort, and routine. My hope is that you are an inspired soul willing to do the work to escape the basic thinking of all men for the reward of true freedom.
I remember so clearly growing up and identifying with the attitude of a fighter. I knew that if I did not fight to engage and use my heart, I would lose it to the cold battlefield of life. I may have looked like an average guy but I felt like a badass gladiator inside.

I could kiss my parents a thousand times for teaching me to spend time alone, to study the New Testament. I had to fight my own laziness and lack of interest. I had to get beyond the typical cop-out that says the Bible is "lame", religious, and irrelevant. Probably what you're thinking right now.
But as I did, you must give it a real chance. Draw from its secret wealth of reason and let it bring you clarity to all life's chaos.
Things I never knew lept from the pages and have changed my life. I tell you the truth. God explains everything about everything, for everyone, everywhere.
You ignore it and blow it off as something you "already moved past" or can't understand. But it's not too late. The game-changer was that God promised to personally come alongside me to help me understand if I would be sincere and ask Him.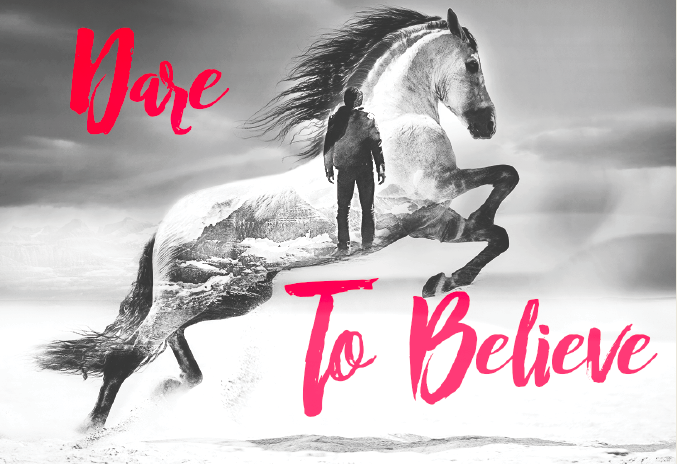 This simple thing has become the rock on which I have built my life. The bible was not written by some random guy seeking attention. but by dozens of individuals who were inspired by God, and confirmed by modern historians as accurate.
We all have a conscience that beckons us to peak through the dirty window in our cells to the skies above and cry out "Father, where are you? Who are You? God, please help me. Hear me. Save me." But moments come and go, and you put it off. My friend, it is time to rise and fight for your life. What if there really is an answer to all those things that fill you with anxiety and seem to never end?
I am now 30 years old. I have had the opportunity to live the life most people dream of. But I have concluded that God must offer something greater than 'chasing the wind' (Ecc.1:14).
For me, it all comes down to this guy; Jesus of Nazareth. He was a man's man. Bold as a Lion, gentle as a Lamb. There was, and is, no one like Him. He is the show-stopper of life. If what He says is true, surely, He is worthy of my life. Plain and simple.
My brother or sister, He is waiting to show you, as He has shown me, how to escape the insanity and pain of this world and bring you into the loving arms of His Father.
Contrary to the lies of this modern society, He did not wear a suit and tie or beg for money behind a pulpit. He did not call us to sit nicely in a building for an hour on Sunday. He is very aware that no system can fulfill our deep needs for personal love.
As God Almighty, He claimed to be the answer to all issues in life… and even to be life itself (Jn.14:6). Wow.
As a Man of Sorrows and One acquainted with all human grief, Jesus identified with every single thing you deal with.
He explained that "society" is the world and in all its filth and madness is headed for hell in a hurry (Jn.18:36, Lk.4:6). I know this may rattle your world, but if you can digest it, it is extremely helpful; the world is evil and belongs to Satan because of sin (1Jn.5:19).
Everyone ignores sin, but it's kind of a big deal, bro. It is literally what ruins the entire world. Every impulse of anger or lust or selfishness is not from your personality, but from the sin inside our bones. Like a prison, it keeps us trapped in separation from our Creator.
Jesus foretold, then carried out the ultimate escape plan. In gentle love, He became a prisoner like you and I. He carried our sin… your sin… my sin… to its death, in His very own body, on the cross. Consider such love for you.

People freak out and deny they are wicked. I don't have to think twice; I know I am. I am a total wreck. I am not, and can never be, a "good person".
This is why I love and follow Jesus. And it is why He came. He does not expect us to be that "good person". He knows our guilt and sin. He bore it all (1Pt.2:24). He overcame it by rising from the dead. He is the "perfect" you can never be. Now, ALL God requires from you, is faith in His work as being the absolute covering for all your sin.
It is tragic to me, that everyone misses everything about Who Jesus is, and why He came.
It has nothing to do with the obligation of going to a "church" on Sunday but rather to gift you with victory in your everyday battle with life.
You will never be complete without finding what He offers you; freedom from the weight of sin and access to His living and loving Father.
184 times Jesus spoke about this unseen Father. He carefully explained that God is not a distant monster, waiting to condemn you for your sin.
He tells the story mankind as a rebel child who abandons reason for the temporary hype. When someone "comes to their senses" and begins to draw near to God, Jesus explains God's disposition as Father staring at the horizon waiting for you to return to Him. The moment you lift up your head, He is ready. He does not walk, but "…runs out to meet…" you and give you everything you need and more. This is not poetry but reality. I read this parable in Luke 15 as a young man and was compelled to follow Him if this is what He is like.

Many years later, dealing with this crazy world, I can tell you I have experienced the reality of having such a Father. It is the coolest thing in the world to actually be loved by God. His personal hand in my life is the motivation to conquer all obstacles.
He promises to rescue you from whatever you face and surround you with His compassionate arms of protection. No matter what you are dealing with, no matter what you have been through, God's love can heal and forgive you if you would turn to Him.
Time is against us all. A face of wrinkles and tired body are inevitable. Heartache seems to last forever and happiness is so fleeting. So seize the life that is in your hands.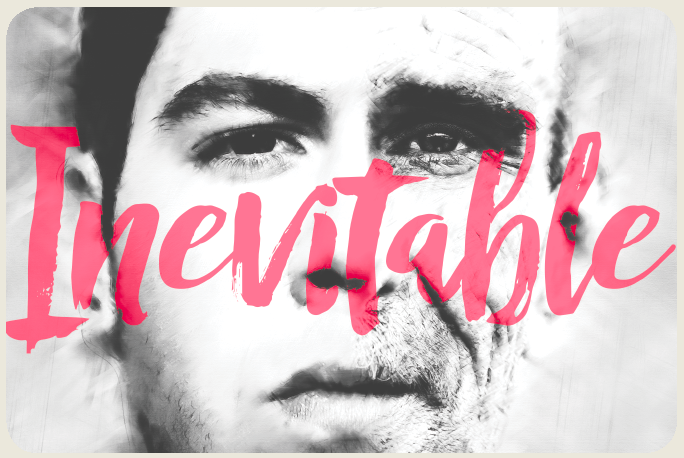 Eternity is not just about whether you go to heaven or to hell (Jn.17:3, Rv.21:8). Eternal life is the motivation to live and break through all the walls that hold you back. It is to be so loved by God that you forget about yourself and "… go…" out into the world to love and care for others (Mt.28:19). This is true fulfillment.
Do not let social pressure confine you within the prison walls of a nothing life. The great escape is to quit caring about what people think and give God a real chance. Ask Jesus to come to you and begin His work in your life. Humility is not a stepping stone but a residence where God will visit (1Pt.5:7). Engage your will to take steps toward Him. Jesus is alive and will return soon to judge this world.
The Boy And The Bubble

August 12, 2015

Joshua's Blog

anemptytextlline

The Boy And The Bubble Once upon a time... there was a young boy, a boy who wanted a bubble. This young boy spent most his days dreaming he could have a bubble. He would look at the bubbles from a distance and thought to himself that if he could only have a bubble, he would...

Our Father

August 13, 2015

Joshua's Blog

anemptytextlline

Our Father Joshua | Sept.2014 501 Words, 5.5 minutes If the mouth speaks of that which fills the heart, then what would one conclude filled the heart of Jesus? Did He talk on and on about going to a temple, performing rituals or trying to be a better person? Specifically what was the focus of His life...

Flowers On The Grave

August 13, 2015

Joshua's Blog

anemptytextlline

Flowers On The Grave. 294 words | 1.5 minutes  Joshua | April 29, 2014 An elderly man sits in a cemetery and remembers his wife. Every year, on the anniversary of her death he puts flowers on her grave and sits there all alone talking to her. He tries to imagine how she was, but she is dead...

Working In An Orphanage Yesterday

August 13, 2015

Joshua's Blog

anemptytextlline

Working In An Orphanage Yesterday 02.09.2014 Officially, this is kind of my first "blog post", ' been a long time coming. So many phenomenal experiences happen in my life, I feel I should make the effort to put them down on black and white. I'm no poet but, hopefully, as we go along my writing skills...

Landing On The Moon

August 13, 2015

Joshua's Blog

anemptytextlline

Landing On The Moon Joshua John| June 2014 653 Words | 6 Minutes Faith is not an opinion that you hold about God's existence. It is action. It is a commitment to obedience to the living Person, Jesus. It is a moment when you chose to respond to God.  1. Hearing: An average person speaks about 13,000 words per...

The Great Escape

October 16, 2017

Joshua's Blog

anemptytextlline

The Great Escape Joshua  | Oct.2017 1653 Words, 9 Minutes Days disappear, one after the next. How do they go so fast? How many of them even matter? The voice of reason beckons you to seize a greater moment; "You don't live forever. Life is fragile. You know this... So stop, think. Don't let apathy and pride...